The Education of an Idealist, A memoir by Samantha Power
The Education of an Idealist, A memoir by Samantha Power
designed by Ploy Siripant
Harper Collins
Conde Nast, the Man and His Empire by Susan Ronald
Designed by Olga Grlic
St. Martin's Press
My Dad, Yogi: A Memoir of Family and Baseball by Dale Berra
Designed by Amanda Kain
Hachette
This Land, How Cowboys, Capitalism and Corruption are Ruining the American West by Christopher Ketcham
Deigned By Paul Buckley
Viking,Penguin RH
American Predator, The Hunt for the Most Meticulous Serial Killer of the 21st Century by Maureen Callahan
Designed by Ervin Serrano
Viking/Penguin RH
City of Flickering Lights by Juliette Fay
Designed by Laywan Kwan
Simon & Schuster
KD Kevin Durant's Relentless Pursuit to Be the Greatest By Marcus Thompson II
Designed by Cherlynne Li
Touchstone / Simon & Schuster
My Life, My Thunder, Rising Up From New Zealand to the OKC Thunder by Steven Adams
Designed by Amanda Kain
Hachette Books
Silicon City: San Francisco in the Long Shadow of the Valley by Cary McClelland
#Chill: Turn Off Your Job and Turn On Your Life By Bryan E. Robinson, PhD
Designed by Jeannie Reina
Morrow/Harper Collins
Concrete Island, A novel by J.G.Ballard
Design by Henry Sene Yee
Picador
The Crystal World, A novel by J.G.Ballard
designed by Henry Sene Yee
Picador
Fearless, How an Underdog Becomes a Champion by Doug Peterson
Cover design by Carlos Esparanz
art Direction by Amanda Kain
Hachette Books
Blue Blood II By Art Chansky
Designed by Young Lim
St. Martin's Press
Remember The Time, Protecting Michael Jackson in His Final Days
by Bill Whitfield, Javon Beard with Tanner Colby
Art Direction: Amanda Kain
Hachette Books
Chesapeake Requiem, A Year with the Watermen of Vanishing Tangier Island by Earl Swift
Designed by Elsie Lyons
William Morrow, Harper Collins
For Colored Girls Who Have Considered Politics, by Donna Brazile, Yolanda Caraway, Leah Daughtry, Minton Moore with Veronica Chambers
Designed by Michael Storrings
St. Martin's Press
Hollywood Godfather, My Life in the Movies and the Mob by Gianni Russo
designed by Lesley Worrell
St. Martin's Press
The League of Wives by Heath Hardage Lee
Designed by Young Lim
St. Martin's Press
November Road, A Novel by Lou Berney
Designed by Owen Corrigan
William Morrow/Harper Collins
Soldier, Sailor, Frogman, Spy, Airman, Gangster, Kill or Die by Giles Milton
Designed by Henry Sene Yee
Picador
Prairie Fires by Caroline Frasier
Cover designed by Connie Gabbert Design
Henry Holt & Company
2018 Pulitzer Prize for Biography
The New York Times Book Review's 10 Best Books of the Year. Winner of the National Book Critics Circle Award for Biography.
Chicago, a Novel by David Mamet
Designed by Elsie Lyons
Harper Collins

Seduced by Mrs Robinson, How the Graduate Reshaped Hollywood and Reshaped a Generation by Beverly Gray
Designed by High Design
Algonquin Press / Workman
Photo Editor/Researcher: Cover art and 23 images for Interior photography, negotiated fees, handled high resolution downloads, black and white conversions and transfers.
Joni, The Anthology by Barney Hoskyns
designed by LeeAnn Falciani
Picador/St. Martin's Press
photography: Jack Robinson Archive
Two Paths, America Divided or United by John Kasich
designed by Michael Storrings
Thomas Dunne /St. Martin's Press
Photo: Nigel Parry for CNN
Inside Camp David by Michael Giorgione
Little Brown and Company
designed by Mario Pulice
Focus. The Sexy, Secret,Sometimes Sordid World of Fashion Photographers by Michael Gross
designed by Philip Pascuzzo
Simon & Schuster
The Sport of Kings by C.E.Morgan
designed by Henry Sene Yee
Picador/St.Martin's Press/Macmillan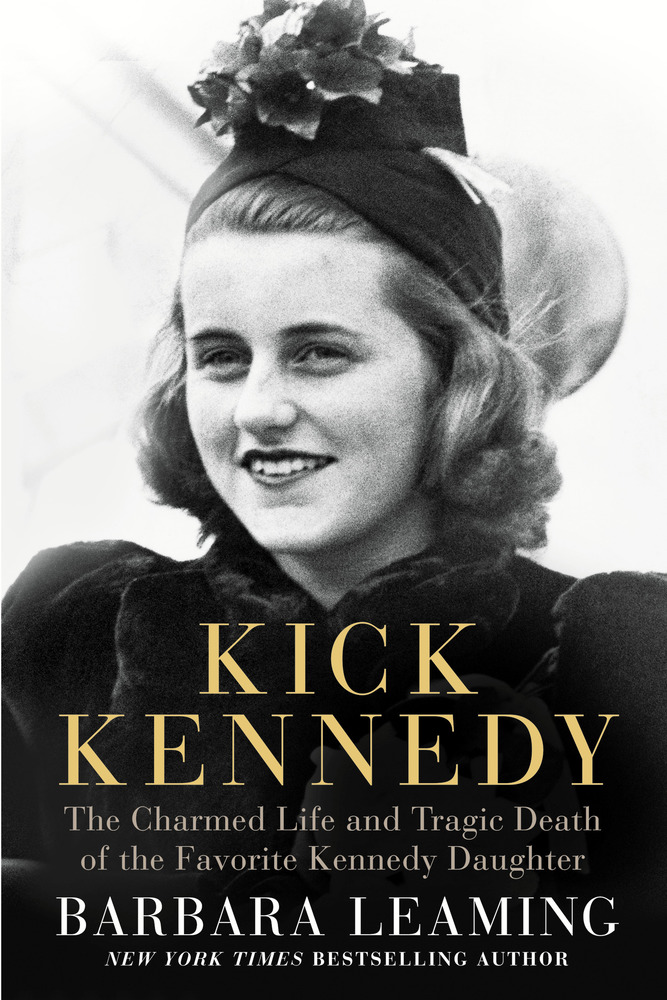 Kick Kennedy, The Charmed Life and Tragic Death of the Favorite Kennedy Daughter By Barbara Leaming
designed by Olga Grlic
St. Martin's Press/Macmillan
A Dangerous Woman: American Beauty, French Muse and Nazi Collaborator by Susan Ronald
designer: Kerri Resnick
St. Martin's Press/Macmillan


Madame Claude by William Stadiem
Designed by Kerri Resnick
St. Martin's Press
The Last Republicans BY Mark Updegrove
Designed by James Iacobelli
Harper Collins
The Saboteur by Andrew Gross
Designed by David Rotstein
Minotaur Books
The North Water by Ian McGuire
designed by Henry Sene Yee
Picador
Trap the Devil by Ben Coes
Designed by David Rotstein
St. Martin's Press
Be Free or Die, The Amazing Story of Robert Smalls by Cate Lineberry
designed by Robert Grom
St. Martin's Press
War Dogs. Tales of Canine Heroism, History and Love by Rebecca Frankel
designed by David Baldeosingh Rotstein
St. Martin's Press
Glass House by Brian Alexander
designed by Olga Grlic
St. Martin's Press
One Nation After Trump by E.J.Dionne, JR., Norman J. Ornstein, & Thomas E. Mann
Designed by Michael Storrings
St. Martins Press
The Husband Hunters by Anne De Courcy
Designed by Lesley Worrell
St. Martin's Press
Ehud Barak, My Country My Life
Designed by Jonathan Bush
St. Martin's Press
Law & Disorder, The Chaotic Birth of the NYPD by Bruce Chadwick
designed by James Iacobelli
St. Martin's Press
Diving for Starfish by Cherie Burns
Designed by Lesley Worrell
St. Martin's Press
George Washington, Entrepreneur by John Berlau
Designed by David Rotstein
St. Martin's Press
Standing at the Edge by John Halifax
Designed by Henry Sene Yee
Flatiron Books
The Third Bank of the River by Chris Feliciano Arnold
Designed by LeeAnn Falciani
Picador
The Race to Save the Romanovs by Helen Rappaport
Designed by Olga Grlic
St. Martin's Press
Black Fortunes by Shomari Wills
Designed by Jimmy Iacobelli
Harper Collins
Chasing the North Star by Robert Morgan
designed by Anne Winslow
Algonquin Books
Sex, Money Murder by Jonathan Green
Designed by Keith Hayes
W.W. Norton
Two Good Dogs by Susan Wilson
designed by Young Lim
St. Martin's Press
The Mayakovsky Tapes, A Novel by Robert Littell
designed by Olga Grlic
St. Martin's Press
The Big Break by Stephen Dando-Collins
designed by Danielle Fiorella
St. Martin's Press
Edward VII by Catherine Arnold
designed by Kerri Resnick
St. Martin's Press
Caught in the Revolution by Helen Rappaport
designed by Olga Grlic
St. Martin's Press
The Imperial Wife by Irina Reyn
designed by Danille Fiorella
St. Martin's Press
Through the Glass Darkly by Stefan Bechtel and Laurence Roy Stains
designed by Ervin Serrano
St. Martin's Press
A Life Well Played, My Stories by Arnold Palmer
designed by Ervin Serrano
St. Martin's Press
Blue Light Yokohama by Nicolas Obregon
designed by David Baldeosingh Rotstein
St. Martin's Press
The Next by Stephanie Gangi
designed by Olga Grlic
St. Martin's Press
At The End of the World by Lawrence Millman
designed by Young Jin Lim
St. Martin's Press
The Meaning of Michelle
designed by Olga Grlic
St. Martin's Press
Shattered by Allison Brennan
designed by David Baldeosingh Rotstein
St. Martin's Press
Stalin's Englishman, Guy Burgess, the Cold War, and the Cambridge Spy Ring by Andrew Lownie
designed by Jimmy Iacobelli
St. Martin's Press
Kathy Griffin's Celebrity Run-Ins
designed by Kelly Gatesman and Keith Hayes
Flatiron Books
JFK and the Masculine Mystique by Steven Watts
designed by Olga Grlic
St. Martin's Press
Brian Jones, The Making of the Rolling Stones by Paul Trynka
designed by Paul Buckley
Penguin/Viking
Lonely City, Adventures in the Art of Being Alone by Olivia Laing
designed by Henry Sene Yee
Picador USA
The Dominio Diaries, My Decade of Boxing Champions & Chasing Castro's Ghost by Brin-Jonathan Butler
designed by Henry Sene Yee
Picador
The Visionist by Rachel Urquhart
designed by Keith Hayes
Little Brown and Compnay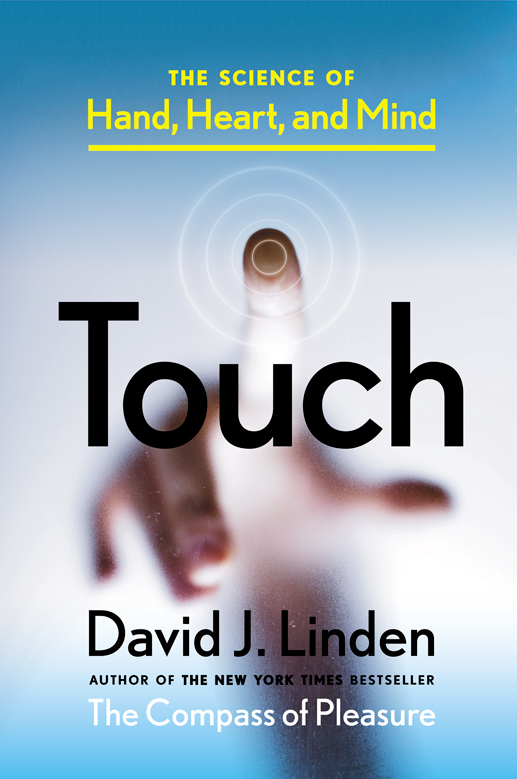 Touch: The Science of Hand, Heart, and Mind by David J. Linden
designed by Matt Varga
Penguin / Viking
The White Mirror by Elsa Hart
designed by David Baldeosingh Rotstein
St. Martin's Press
Selling the Babe: The Deal that Changed Baseball and Created a Legend by Glenn Stout
designed by Rob Grom
St. Martin's Press
Jade Dragon Mountain by Elsa Hart
designed by David Baldeosingh Rotstein
St. Martin's Press
Endzone by John U. Bacon
designed by Jimmy Iacobelli
St. Martin's Press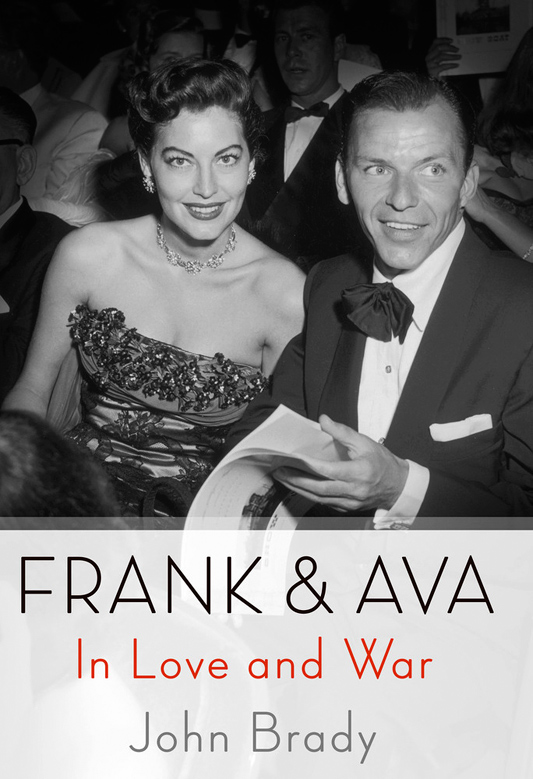 Frank & Ava, In Love and War by John Brody
designed by Olga Grlic
St. Martin's Press
The Drowning Ground, A Novel by James Marrison
designed by David Baldeosingh Rotstein
St. Martin's Press
Happy Family, A Novel by Tracy Barone
designed by Lauren Harms
Little Brown and Company
City of Secrets by Stewart O'Nan
designed by Nayon Cho
Viking / Penguin RH
Daughter of Albion by Ilke Tampke
designed by Young Lim
St.Martins Press / Macmillan
Midnight in St. Petersburg by Vanora Bennett
designed by Lisa Pompilio
St. Martin's Press
Outfoxed by David Rosenfelt
designed by David Baldeosingh Rotstein
St. Martin's Press
Oneida by Ellen Wayland-Smith
designed by Henry Sene Yee
Picador
Home by Nightfall by Charles Finch
designed by James Iacobelli
St. Martin's Press
Succession, A Novel by Livi Michael
designed by Danielle Fiorella
St. Martin's Press
Blackballed, The Black and White Politics of Race on America's Campuses
designed by David Baldeosingh Rotstein
St. Martin's Press
The Eternal Party by Kristina Hagman with Elizabeth Kaye
designed by Olga Grlic
St. Martin's Press
Here Comes Exterminator! by Eliza McGraw
designed by Lisa Pompilio
St. Martin's Press
People Who Know Me by Kim Hooper
designed by James Iacobelli
St. Martin's Press
Shanghai Grand by Taras Grescoe
designed by Ervin Serrano
St. Martin's Press
So As I Was Saying by Frank Mankiewicz with Joel Swerdlow
designed by James Iacobelli
St. Martin's Press
The Blue Bath by Mary Winters-Sayer
designed by David Baldeosingh Rotstein
St. Martin's Press
The War Reporter by Martin Fletcher
designed by David Curtis
St. Martin's Press
A Killing in Zion by Andrew Hunt
designed by David Baldeosingh Rotstein
St. Martin's Press
The ISIS Apocalypse. The History, Strategy, and Doomsday Vision of the Islamic State by William McCants
designed by David Baldeosingh Rotstein
St. Martin's Press
A Grain of Wheat by Ngugi Wa Thiong'o
designed by Kristen Haff
Viking Penguin
The Stranger She Loved by Shanna Hogan
designed by James Iocobelli
St. Martin's Press
Hitler's Art Theif by Susan Ronald
designed by Ervin Serrano
St. Martin's Press / Macmillan
The Mayflower, the Families, the Voyage and the Founding of America by Rebecca Frazier
designed by Young Lim
St. Martin's Press
Inventing the Universe by Alister McGrath
designed by David Baldeosingh Rotstein
St. Martin's Press
Coming Out to Play by Robbie Rogers
designed by Nick Misani / Paul Buckley
Viking Penguin
Woody, The Biography by David Evanier
designed by Ervin Serrano and David Baldeosingh Rotstein
St. Martin's Press
Stories 2 by T.C. Boyle
designed by Jason Ramirez
Penguin Book Group
Small Merices by Eddie Joyce
designed by Brianna Harden
Viking / Penguin
A Tale for the Time Being by Ruth Ozecki
designed by Paul Buckley
Viking / Penguin
All the Souls of Living Creatures by Vint Verga, DVM
designed by Eric White
Crown / RH
American Lady, The Life of Susan Mary Alsop
designed by Eric White and Kristen Haff
Penguin Books
Criminal by Karin Slaughter
designed by Carlos Beltran
Random House
The Deadly Election by Lindsey Davis
designed by David Baldeosingh Rotstein
St. Martin's Press
Death and the Maiden by Frank Tallis
designed by Flamur Tonuzi for
Random House
The Ragged Edge of the World by Eugene Linden
designed by Eric White
Viking / Penguin
Empire of Cotton by Sven Beckert
designed by Beck Stvan for
Vintage Books / RH
Harvest of Empire by Juan Gonzalez
designed by Eric White
Penguin
Honor by Elif Shafak
designed by Maggie Payette
Penguin
The Language of Flowers by Vanessa Diffenbaugh
designed by Beck Stvan
Random House
The Litagators by John Grisham
designed by Carlos Beltran
Bantam Books / RH
Monsoon by Robert D. Kaplan
designed by Chris Sergio
Random House
Let's Take the Long Way Home by Gail Caldwell
designed by Beck Stvan
Ballantine / RH
Operation Storm by John J. Geoghegan
designed by Eric White
Crown Publishing / RH
The Taste of Ashes by Marci Shore
designed by Eric White
Crown Publishing / RH
Pilgrim's Wilderness by Tom Kizzia
designed by Eric White
Crown Publishing, RH
The Skies Belong to Us by Brendan I. Koerner
designed by Eric White
Crown Publishing / RH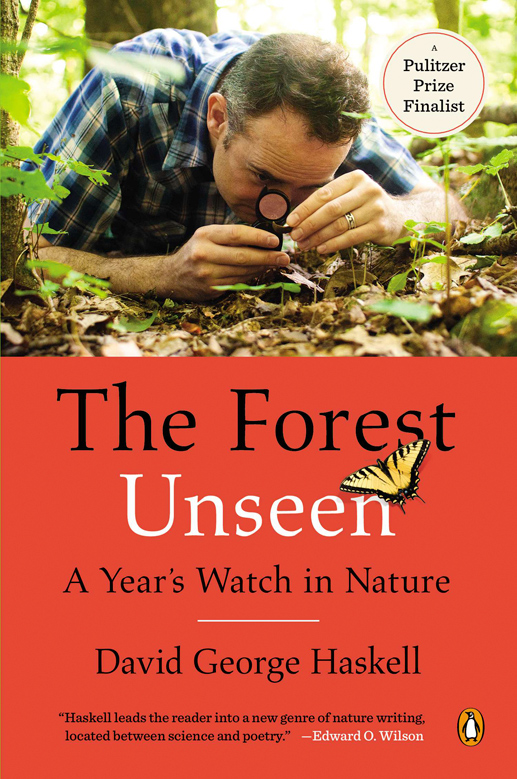 The Forest Unseen, A Year's Watch in Nature by David George Haskell
designed by Eric White
Viking / Penguin
The Harbor by Ernst Poole
designed by Eric White
Viking / Penguin
Train by Tom Zoellner
designed by Nick Misani
Viking / Penguin
Travels with Charley, In Search of America by John Steinbeck
50th Anniversary Edition
Penguin
Robert Oppenheimer, A Life Inside the Center by Ray Monk
designed by Emily Mahon
Knopf Double Day Publishing Group / RH
Midnight in Berlin by James MacManus
designed by Lisa Pompilio
St. Martin's Press
Venice, A New History by Thomas Madden
designed by Maggie Payette
Penguin
The Fifty Year Mission, The Next 25 Years By Mark Altman & Edward Gross
designed by Ervin Serrano
St. Martin's Press
Coming of Age, The Sexual Awakening of Margaret Mead by Deborah Beatrix Blum
designed by Young Jin Lim
St. Martin's Press